---
Propozície MVM Košice 2012- anglický jazyk
7. 1. 2012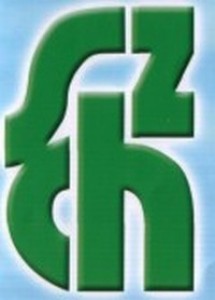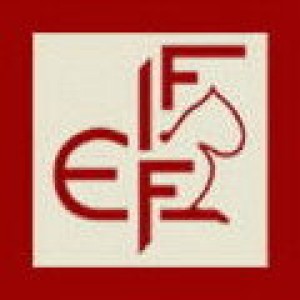 Fédération Internationale Féline
Slovak Breeders Association - ZO CHM Košice www.mackykosice.estranky.sk
and the Town of KOŠICE cordially invite you to
1st and 2nd International Cat Show
21+ 22 January 2012
Košice

(SK) – JUMBO CENTRE KOŠICE
Masarykova 2, 040 01 Košice
www.jumbocentrum.sk
SATURDAY - SPECIAL CONTEST OF BRITISH CATS
The cats enrolled in Saturday´s special contest of British cats are subject to a 50% fee discount
SUNDAY – VISITORS´ CONTEST – THE PRETTIEST CAT
Applications concerning cats, stewards, advertising, and promotion are to be sent to:
Ing. Anna Kufčáková, Štefánikova 12, 04001 Košice, SK
Telephone-mobile phone: +421903 901 560
e-mail: ahr@centrum.sk
Your application shall contain your e-mail address and phone number!!!
Application submission and cancellation deadline:

07 January 2012
Acommodation: Yasmin HOTEL**** –www.hotel-yasmin.sk
/next to Jumbo Centre /
Štadión HOTEL* – www.lokomotiva.sk
Visit the web site of the KOŠICE Town - www.visitkosice.eu
Fees:

1 cat/1day

1 cat / 2 days
Classes: 1 - 12 25.00 € 40.00 €
Class 14 5.00 € 5.00 €
Classes 15, 17 20.00 € 30.00 €
Class: 16 (litter) 40.00 € 70.00 €
Double cage / 1 cat: + 5.00 € + 10.00 €
The third and next cats /1 exhibitor discount 5€ per day
Fees shall be transferred to the account no.: 2936884957/0200 until 7 January 2012
Advertising: 1 page - 25 €, 1/2 of the page - 15 €
Judges:
Mr. Eric Reijers (Czech Republic) all round Mrs.Elena Noskova (Russia) all round
Mrs. Kristiina Rautio (Finland) I, II, IV Mr. Robert Lubrano (France) I,II,IV
Ireneusz Pruchniak (Poland) I,II,III
Program – 21st and 22nd January 2012:
07.00 am – 09.00 am: acceptance cats and veterinary examination of cats
10.00 am – 2.00 pm: judging and nominations
4.00 pm: special contest
4.30 pm – 6.30 pm: Best in Show
Veterinary terms and conditions:
Rabies vaccination date must be within the interval from one year until 21 days before the show date. Kittens up to 4 months of age are not subject to the period of 30 days. All showed cats shall be vaccinated against panleukopenia and rhinotracheitis in compliance with schedules of relevant vaccines; the period from the vaccination date must not exceed 730 days. Please, submit a valid veterinary examination confirmation not older than three days in respect of each cat. All cats from foreign countries shall have microchips implanted.
Show terms and conditions:
Exhibitors who send applications via e-mail shall also submit a confirmation of the membership with a breeders organisation. An exhibitor whose application is illegible or incomplete will pay 2 € per each phone call necessary to complete the data – the fee is payable upon acceptance of a cat. Owners of white cats shall submit audiometric examination results and an attest stating that their cats are not deaf.
Early leaving of the show without the permit granted by the show director will result in results nullification. The show will be governed by the FIFe Show Policy and the policy of the Slovak Breeders Association.
Exhibitors show their cats at their own risk.
We are looking forward to meeting you.